With the summer days winding down and the cool air drifting in, I've traded my flip-flops for boots and tank tops for sweaters. Although I'll miss the long days of summer, you can't beat the coziness that comes with fall. One of the best things about this season is the fun festivals that happen each year! 
Pumpkin picking, apple cider donuts, hayrides, crisp nights, and bonfires are just a few of the things that I'm most looking forward to. Keep reading to find a fall festival near you and make sure to mark your calendars!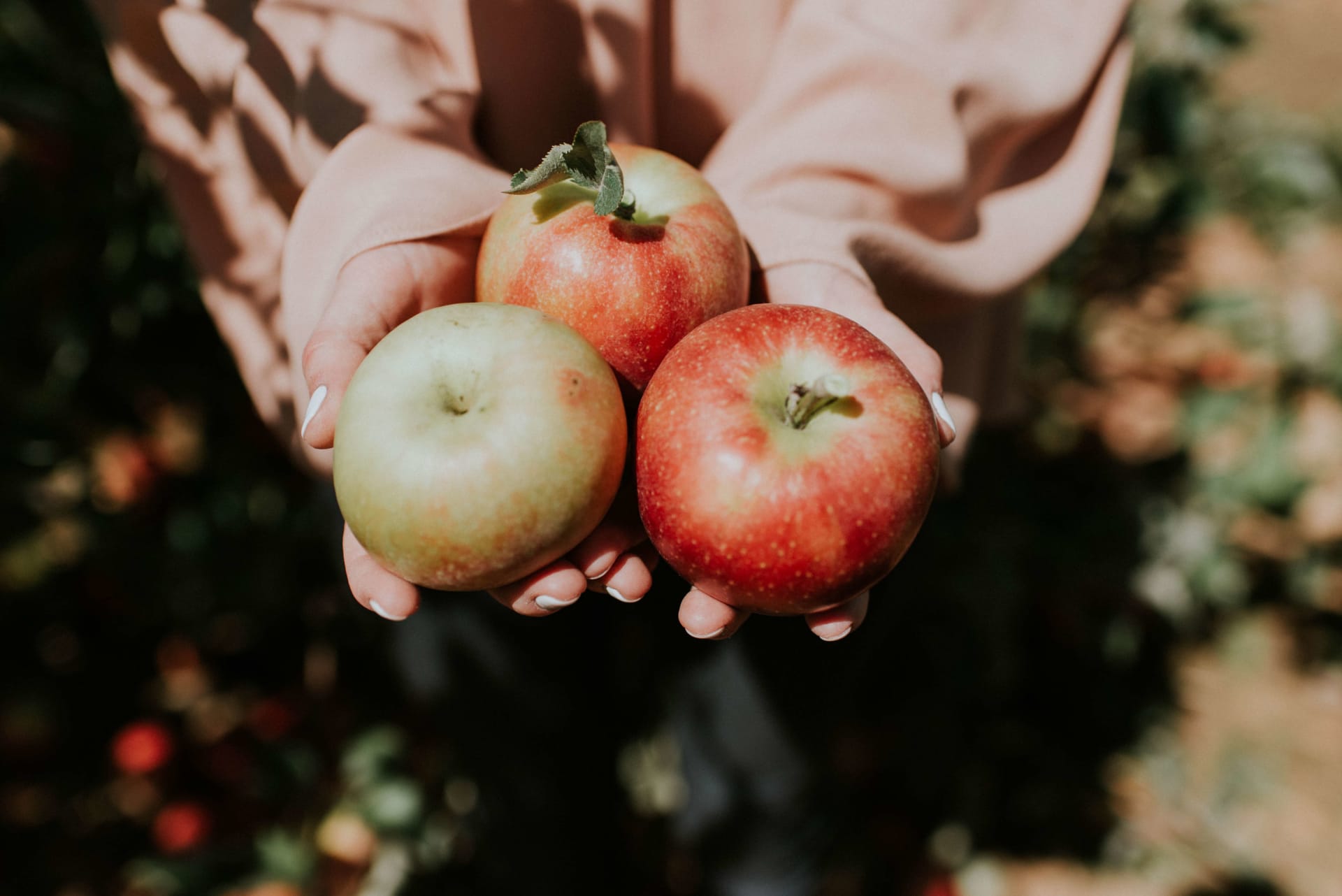 A festival that I look forward to every year is the Apple Days Fall Celebration, happening on September 17-18th. It's held at the historic and beautiful Burnside Plantation, which is referred to as Bethlehem's very own "farm in the city". There are so many fun activities for the whole family to enjoy at this wonderful event. You can tour the historic buildings, barns, and gardens, and there are tons of kid-friendly activities to keep them busy all day long. One of my favorite aspects of this festival is making cider in the 200-year-old Apple Cider Press. With gardening, historic demonstrations, pie eating contests, and more, there is no shortage of fun at the Apple Days Fall Celebration!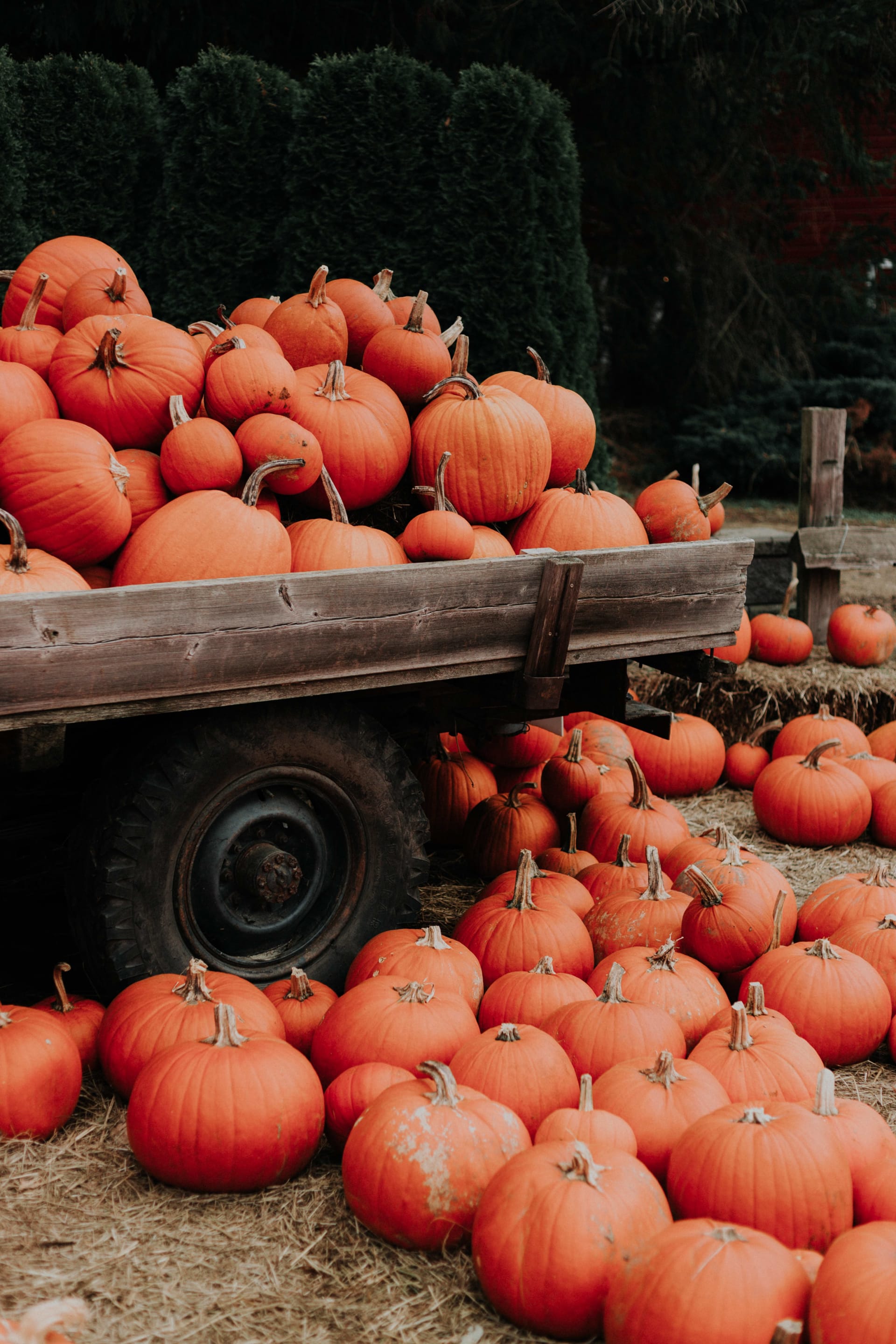 Great Pocono Pumpkin Festival - Lehighton, PA
Filled with live entertainment, fair food, carnival rides, and plenty of fall festivities, the Great Pocono Pumpkin Festival runs Sept 24th through October 30th. This festival takes their love of fall to a whole other level with a themed-based hayride, 3-D fun house, laser tag arena, and even gem mining! Those are just a few of the many activities that this fun festival has to offer. Gather up the whole family and enjoy some fall fun at the Great Pocono Pumpkin Festival.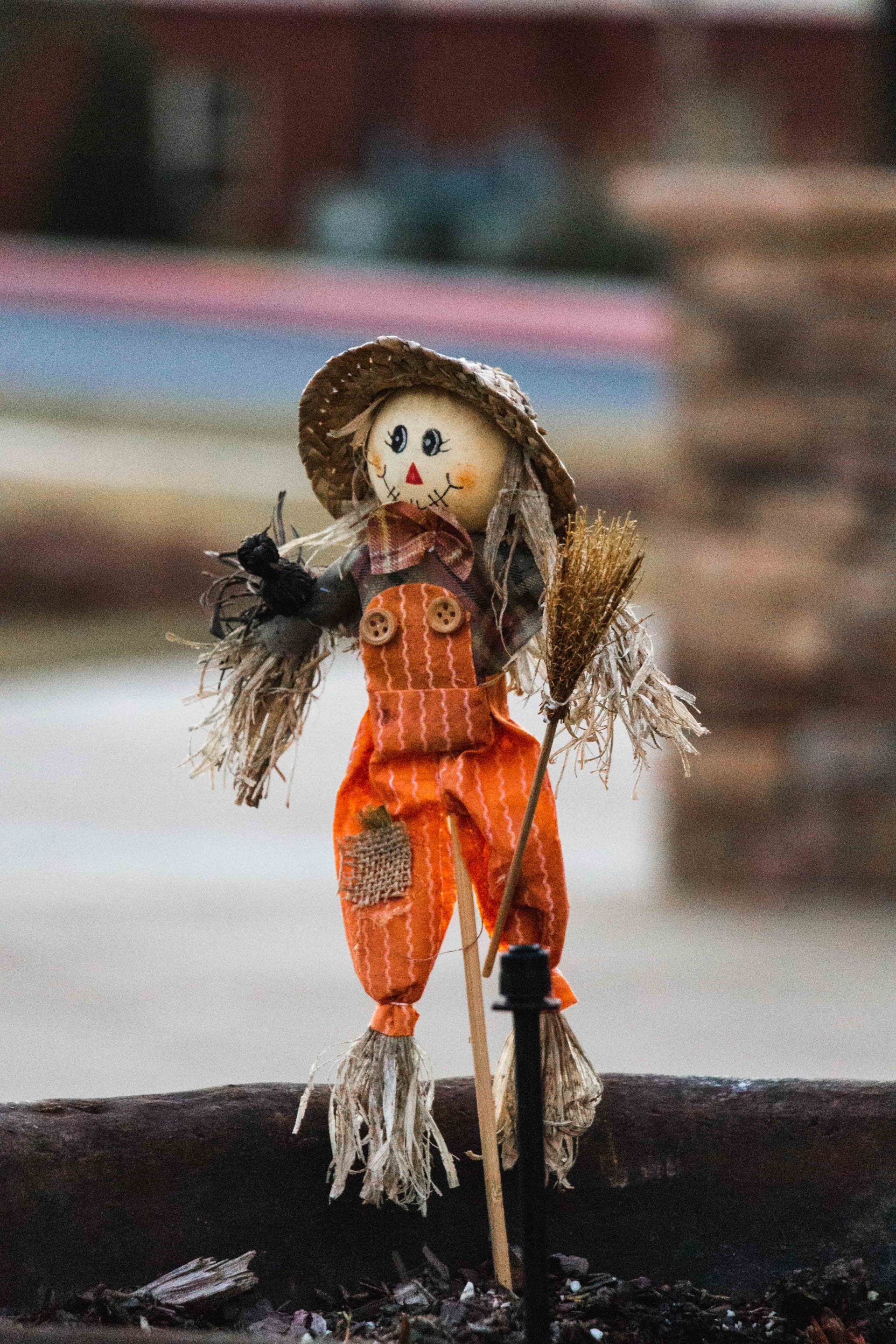 Scarecrow in the Village, Peddler Village, PA 
An autumn tradition of 43 years now, the Scarecrows in the Village festival is a must-visit. The festivities run for eight fun-filled weeks where one hundred (that's right 100!) scarecrows line the charming brick pathways of the autumn village. Some are inspired by famous characters, some are humorous, and some are scary – but all of them are carefully handmade by Philly-area residents and organizations. The display is free and on view every day through October 31, and everyone is encouraged to vote for their favorite. Head over to Peddler's Village on September 10-11th for the kick-off weekend featuring tons of family fun where you can create your own scarecrows to take home, pumpkin painting, live music, and more. See you at Scarecrow Village!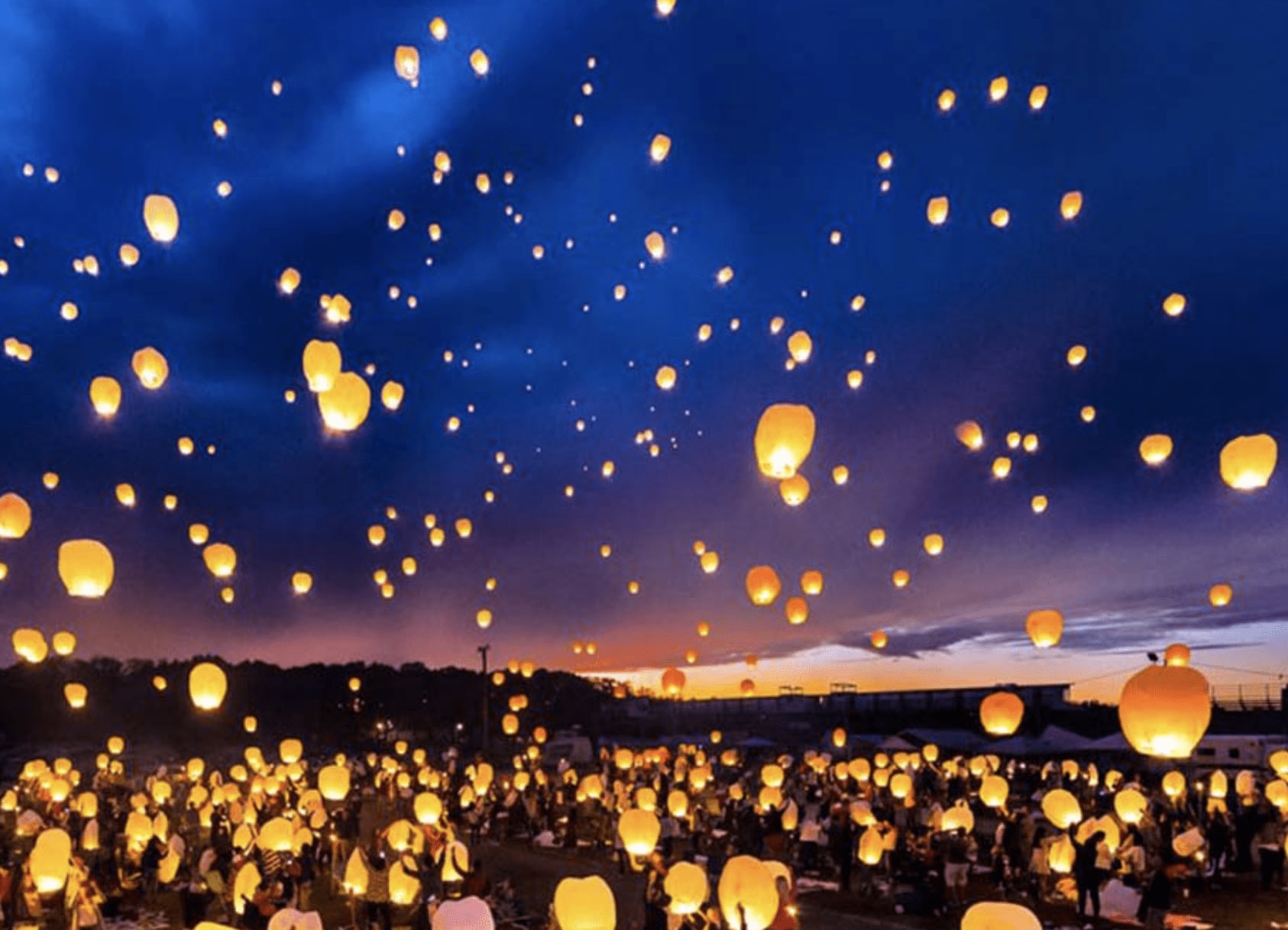 Night Lights Sky Lantern Festival - Pocono Raceway, PA
This is truly a magical experience. From live music to the campfires, and lantern release, it's definitely an experience that you're sure to remember long after the crisp air begins to turn brisk. The Night Lights Sky Lantern Festival event takes place on the weekend of September 17-18th from 3 pm - 9 pm in Monroe County at the Pocono Raceway. After sunset, everyone releases their lanterns together at the same time. Seeing thousands of lanterns right above your head is breathtaking and something that you have to see in person to fully understand. If you're interested in experiencing this amazing festival, you can buy tickets here. Full of fall magic,  you don't want to miss this!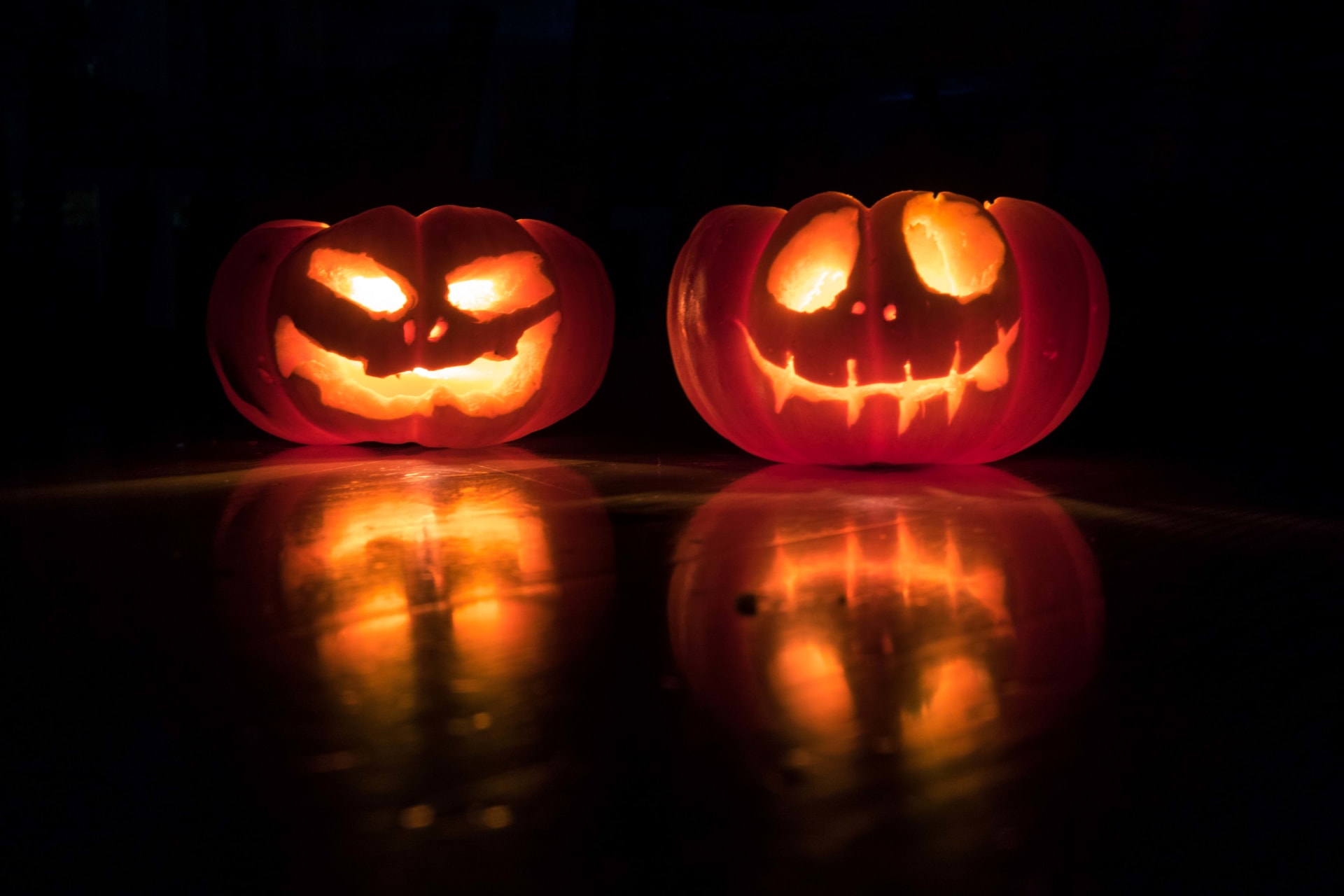 Sesame Place Spooktacular, Langhorne, PA
Full of spooktacular fun! The Sesame Place Spooktacular starts on September 17th and goes to November 6th (on select dates), leaving plenty of time for the whole family to get their costumes ready. Come in costume and celebrate silly, not-too-spooky, fun at Seasame's Place. The park will be transformed into a family-friendly Halloween haven, and guests will enjoy trick-or-treating around the park, Halloween-themed shows and parades, participating in their interactive Scarecrow Scavenger Hunt, and unique photo opportunities with everyone's favorite furry friends dressed up in costume! Don't miss out on the fun and buy tickets, here. 
As someone who truly loves autumn, I can't wait to enjoy all the enchantment that comes with this snug season. Thinking of moving closer to any of these communities? My trusted colleagues and I are always available to share our intimate knowledge of the best neighborhoods that will be perfect for you and your family!