Ralph Waldo Emerson perfectly said, "It's not the destination, it's the journey," and that is the best way to describe the perfect Spring road trip. 
The weather is starting to warm up and it seems that the rainy season is on its way out, making this the perfect time to plan your next road trip adventure. One of the things I love most about our region is how many truly captivating places are within close driving distance, so I've created the perfect road trip itinerary for your next fun weekend getaway. 
Keep reading to see what is in store for your fun adventure, and I promise, you'll fall in love with my favorite Pennsylvania hidden gems. Send me a message if you have any local spots you think I've missed! 
Crystal Cave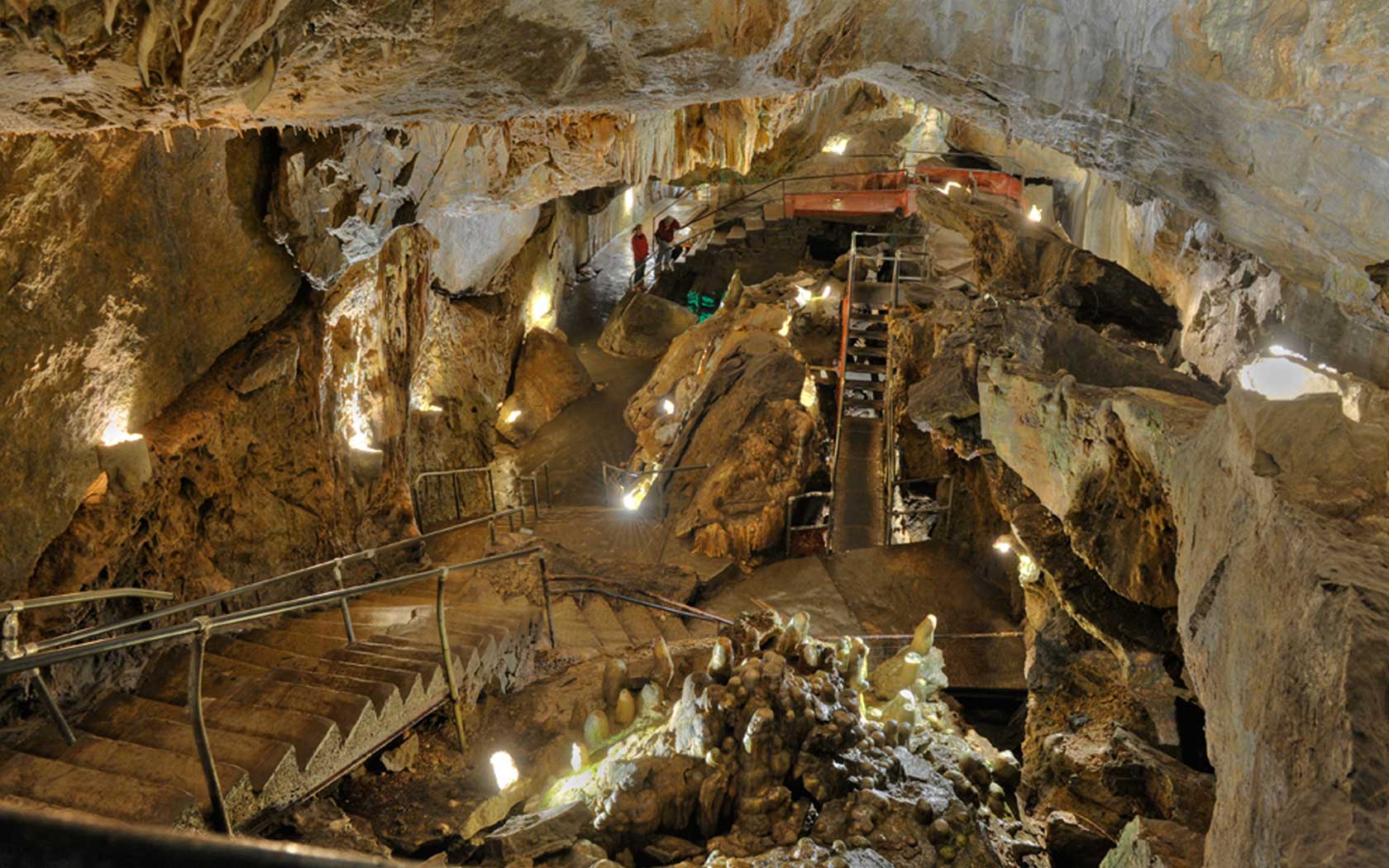 If you are looking for a truly unforgettable adventure, check out Crystal Cave located less than two hours outside of Philadelphia in Kutztown, PA. This must-see local exhibit was founded by accident in November 1871 when two local laborers were blasting the cavern for limestone one Sunday morning. They discovered that not only was the cave large enough for people to safely enter but also that it could be a gorgeous attraction for visitors to experience. 
In the following years, the cave was illuminated and a hotel was built as well. I highly recommend taking a tour of this natural wonder, where you will have the chance to descend 125 feet underground led by a tour guide through the cave, which maintains a constant temperature of 54° year-round. Once you've finished your tour of the cave, you can also enjoy the theater, the ice cream parlor, the rock and mineral shop, and many more attractions.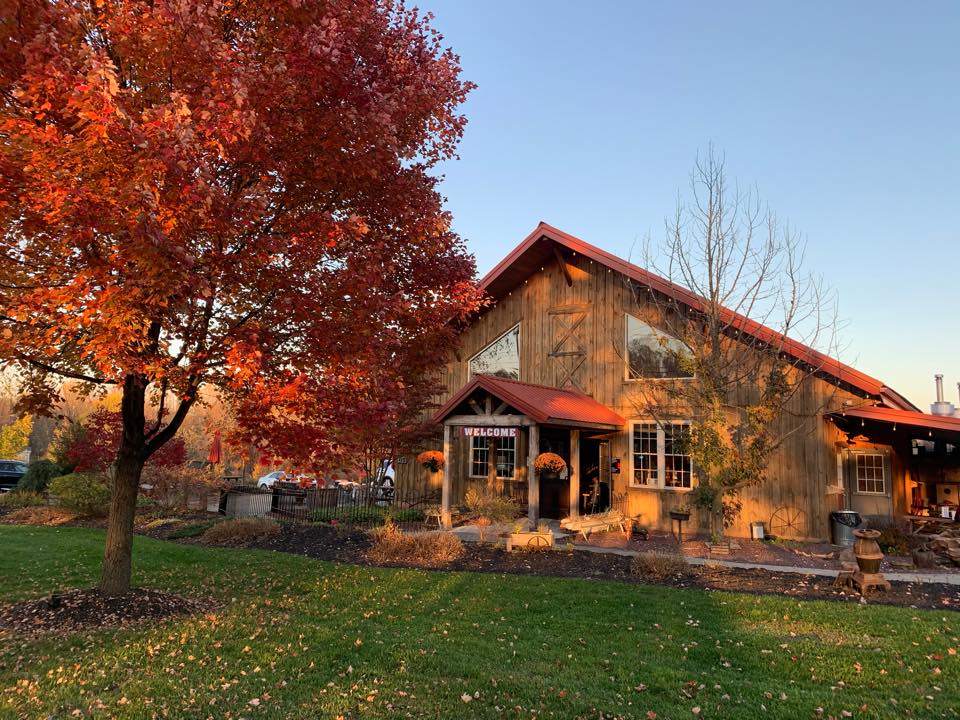 Dutch Country
Whether you are planning to continue your road trip adventure or looking for another great excuse to head out for a long weekend drive, you must visit Stampede Barbecue located in Mohnton, PA.
This family-owned and operated restaurant, which officially opened to the public in 2012, is your chance to enjoy the iconic flavors of Southern BBQ just miles from home. According to their website, "Whether you are new to barbecue, or are even a seasoned barbecue junkie from the south looking for a "fix", we've got you covered."Thinking of stopping by to sample their extensive menu? I recommend giving them a call ahead of time to find out what seasonal menu favorites are currently available so that you can sample something special. 
South Pennsylvania Railroad Aqueduct
Next on your road trip itinerary is the Abandoned South Penn Railroad Aqueduct, which is located in Fulton County. First built over 140 years ago by Sicilian stonemasons, this impeccably preserved functioning railroad was never used. Now as a visitor, you can explore the abandoned railroad and hike beginning at the trailhead of the Railroad Arch Trail.
As you hike throughout the trail, you will come across a stream and tons of gorgeous outdoor space, which eventually leads to the Abandoned Pennsylvania Turnpike in Buchanan State Forest. 
Abandoned Pennsylvania Turnpike in Buchanan State Forest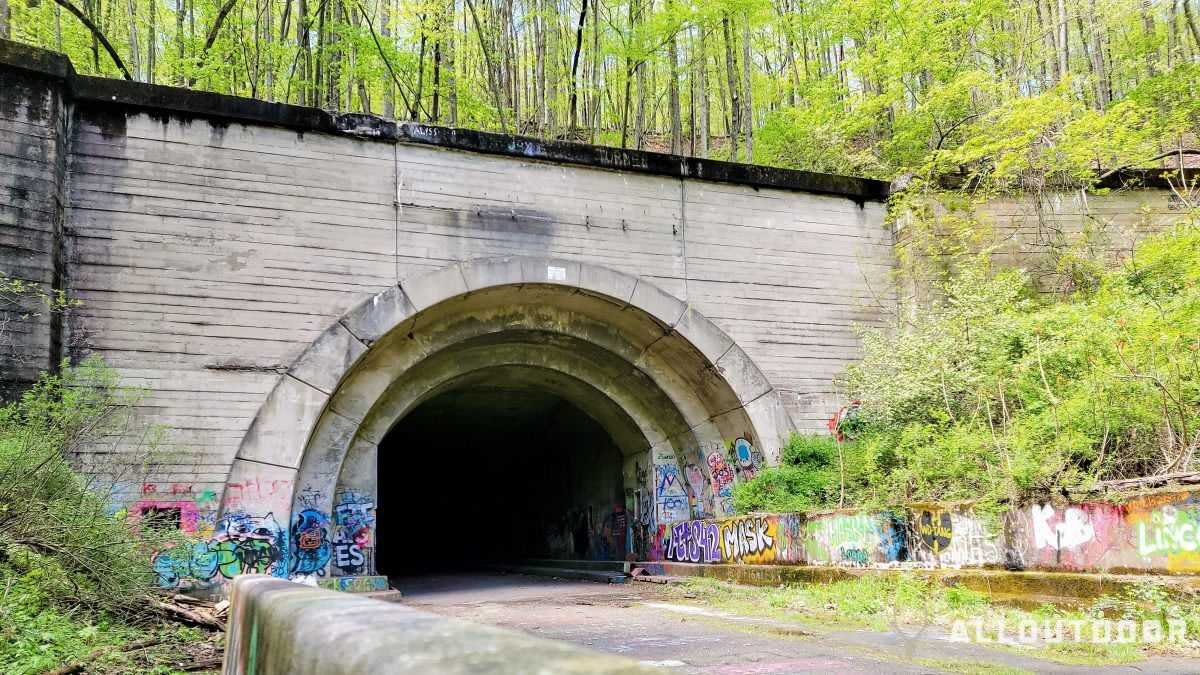 If a bit of mystery is what your Spring road trip adventure is missing, then the Abandoned Pennsylvania Turnpike will certainly be a great stop on your journey. Located in the Buchanan State Forest, this Pennsylvania oddity came to be due to the Turnpike  Commission choosing to reroute the highway in 1968 leaving this stretch of road untouched for more than five decades.
Over the years, this 13-mile roadway has had many other uses including a training space for turnpike employees, but now it's a fun almost post-apocalyptic landmark for locals to visit and hike around.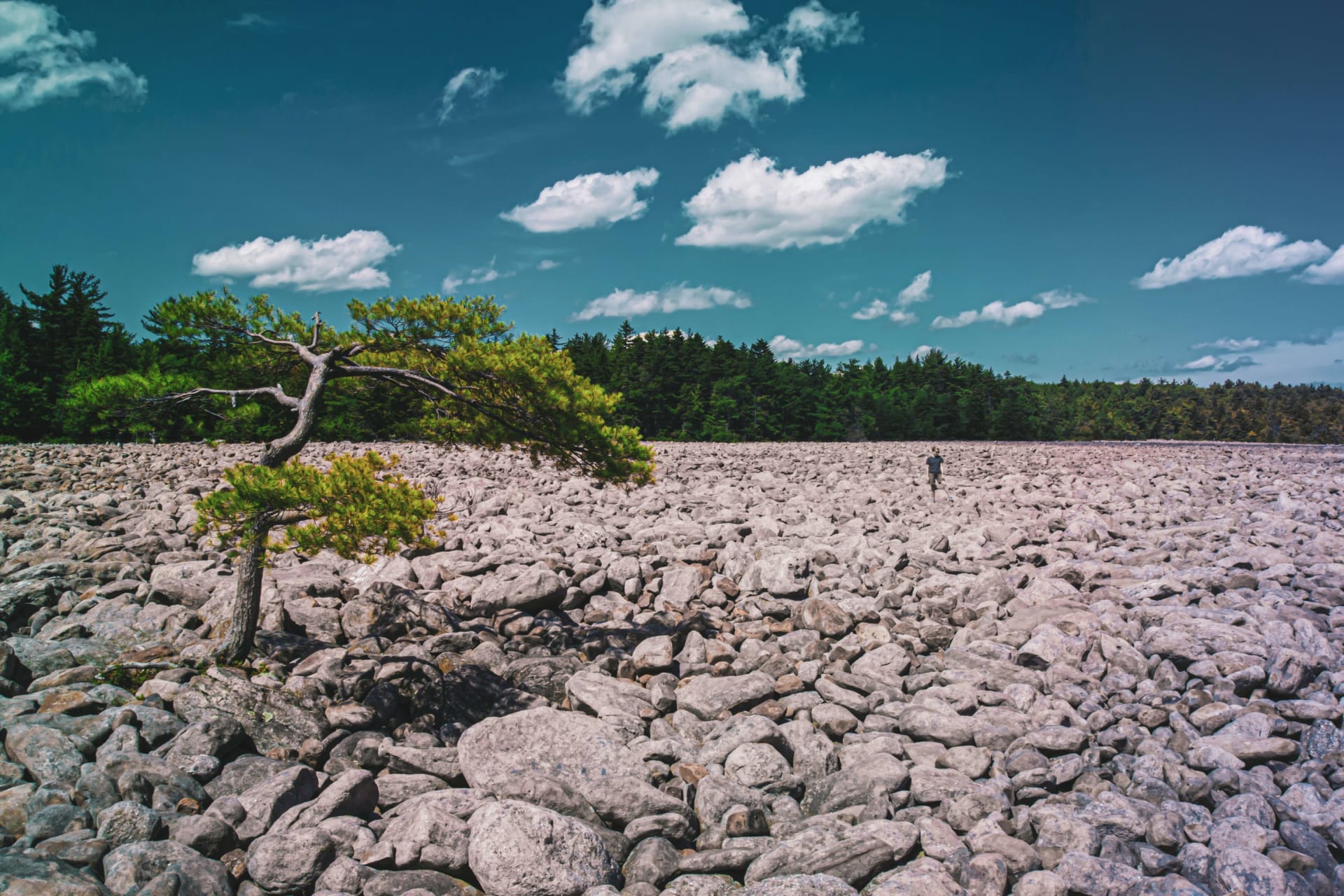 Ringing Rocks Park
The last, but certainly not least, destination on your Spring road trip is especially fun for the music lovers in your life, and it is called Ringing Rocks Park. Located in Upper Black Eddy, PA, this 123-acre boulder field is not only a gorgeous site to take photos and enjoy a picnic, but visitors are encouraged to bring their own hammer to hit the rocks which ring out like a bell when struck. 
Once you've spent some time making music, you can go visit Bucks County's largest waterfall, which is also located on the property. There is plenty of outdoor space to enjoy hiking and biking within the park. If you're interested in visiting, click here for a full map of the park. 
Hopefully, you've had a great time reading through and planning your next big adventure, and if there are local favorites I've missed, leave me a comment below.