As we turn the calendar to August and begin to realize that fall is right around the corner, it's important that we soak up all that summer has to offer, which includes eating tons of ice cream! Nothing says summer like a cold and delicious ice cream cone. 
In case you're thinking of trying a new spot for your sweet treat, I've gathered my top five favorite ice cream spots in Montgomery, Bucks, Chester, and Delaware Counties so you can make a list to visit each of these tasty shops before the summer comes to an end.
Freddy's Frozen Custard & Steakburgers
First on my list is the crowd favorite, Freddy's Frozen Custard & Steakburgers, located in Hatfield, PA. Known for their delicious steakburgers originating from Kansas, the custard here is out of this world. Their custard is freshly-churned throughout the day and is rich and oh-so-creamy. Freddy's features many different options like their limited-time Key Lime Pie flavor or the popular Dirt 'N Worms. Definitely make sure to mark this on your list of must-visits before the weather turns chilly.
Scooped Ice Cream
If you're looking to explore Delaware County for a scoop or two then Scooped Ice Cream is always a treat and not just because of their ice cream. You'll find vintage vinyl records along with your dessert. Enjoy gelato, sorbet, ice cream, coffee, and Liege Waffles. Don't miss flavors like Orange Creamsicle, Birthday Cake, Kit Kat, Cookie Monster, Coconut gelato, and Lemon sorbet.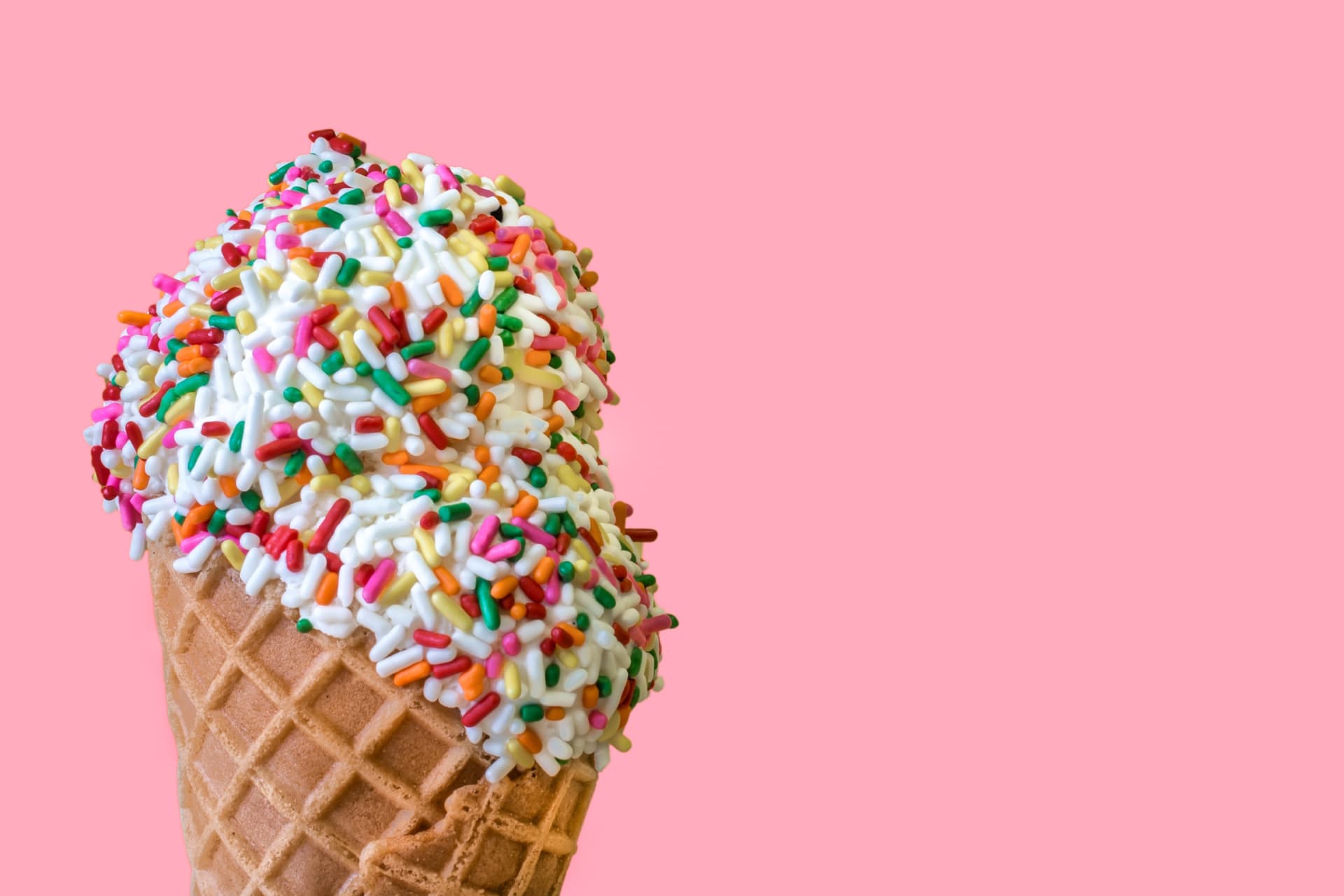 Uncle Mike's Homemade Ice Cream 
Bucks County's home for premium homemade ice cream, sorbet, and more is Uncle Mike's Homemade Ice Cream. From classic to cutting edge, they have a flavor for you! Try their fun and unique flavors like Mike's Chocolate Elvis, Goin' Bananas, or Tom's Peanut Butter Brownie Blitz. They even have homemade ice cream sandwiches, ice cream floats, and yummy sundaes.
Chester Springs Creamery
At Chester Springs Creamery they believe in the quality of the product and service. Their creamery business opened in 2001 and all of the ice cream is made from the milk from their own dairy herd! They offer more than a whopping 48 "moolicious" flavors that are each named for a cow in their herd. Come visit them for a delicious ice cream cone, sundae, or milkshake and feel free to walk around the Springhouse area, experiencing the genuineness of their farm while visiting animals in their spring/summer/fall habitats. Make sure to take home their distinctive ice cream in quarts or pints to savor the memories later!
Owowcow Creamery
Last but not least is Owowcow Creamery! Their slogan "Passionately Made, Warmly Shared" says it all! Located in Bucks County this delicious creamery supports local agriculture and serves its community with ice cream that is real and honest. They source local cream, raw honey, milk, and cage-free eggs. They have absolutely delicious flavors like Sweet Honey Cream, Almond Coconut Chocolate Chip, Honey Lavender, and Blueberry Lemon. This is the best place to end your ice cream list. PS: Check out bow-wow-cow for your canine family members who would enjoy a pup cup made with just 5 natural ingredients!
Bonus Option: Bredenbeck's Bakery & Ice Cream Parlor 
Just an added bonus for my friends who live on the infamous Germantown Avenue of historic Chestnut Hill, Bredenbeck's Bakery & Ice Cream Parlor is one not to miss. Open since 1889, this local favorite has been serving cakes, cookies, pastries, and most importantly ice cream for over 100 years. Thinking of something dairy free? They have an option for you too.
Make sure to check out one of my favorite ice cream shops and soak up these summer days! If you're thinking about making one of these spots within walking distance of your home, let me know and I can customize your home search so that one of these delicious ice cream shops is within walking distance.