It is hard to believe that Spring is right around the corner, but the First Day of Spring is much closer than you think. With that being said, now is the perfect time to begin thinking about any renovations you would like to make so that you can prepare to enjoy your outdoor spaces to the maximum.

With many goods and services being back-ordered or backed up, now is the perfect time to connect with local contractors and purchase your supplies. Keep reading for some of my favorite tips and tricks, and comment if you have any outdoor space tips to share!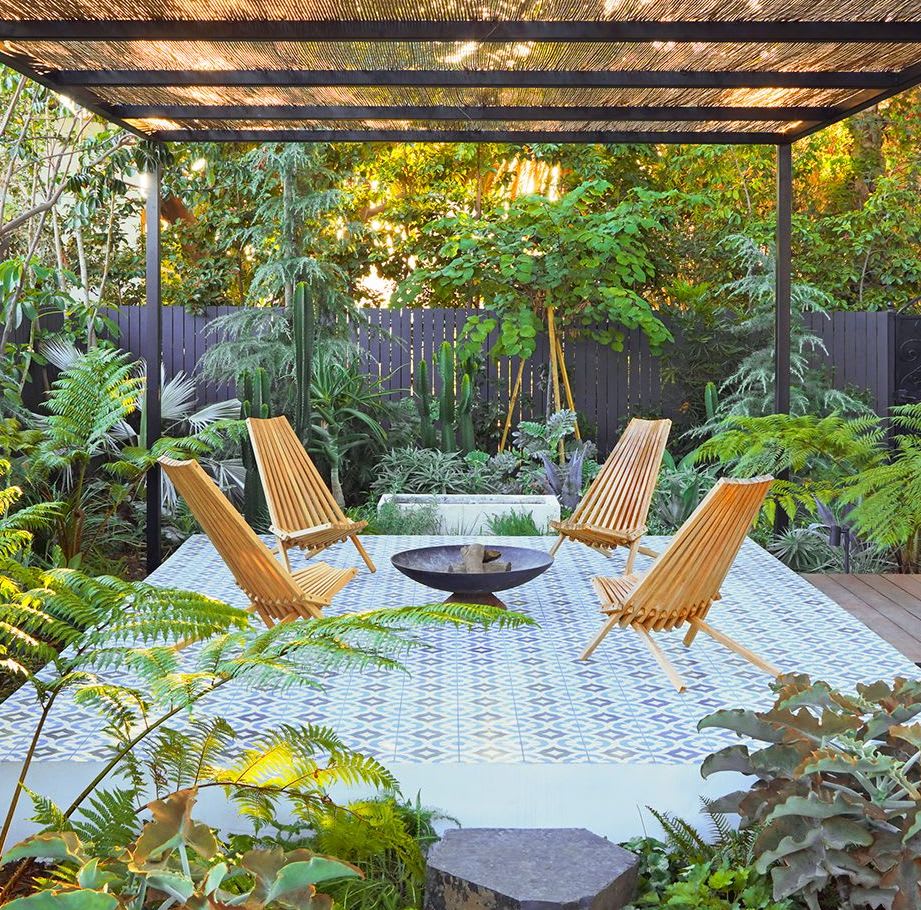 Patio & Deck Structure
They say if your house doesn't have good bones then it's not going to last, and the same goes for your patio or deck. Starting off with a well-crafted deck that has all of the elements you're interested in is a great first step to creating your outdoor oasis. Whether you're looking for a modern railing or a classic wood style to set the tone of your space, 2022 trends for Spring are pointing towards modern luxury with comfortable elements.

Examples include setting up your space with a wooden pergola that can be outfitted with vines or drapery or adding a firepit to your build to ensure you'll have cozy nights even into next fall or fun gatherings with friends. Speaking of firepits and features, a major trend for outdoor spaces is adding multi-seasonal elements such as built-in televisions to carry you into football season, chimineas, and pizza ovens.  
Landscaping & Gardening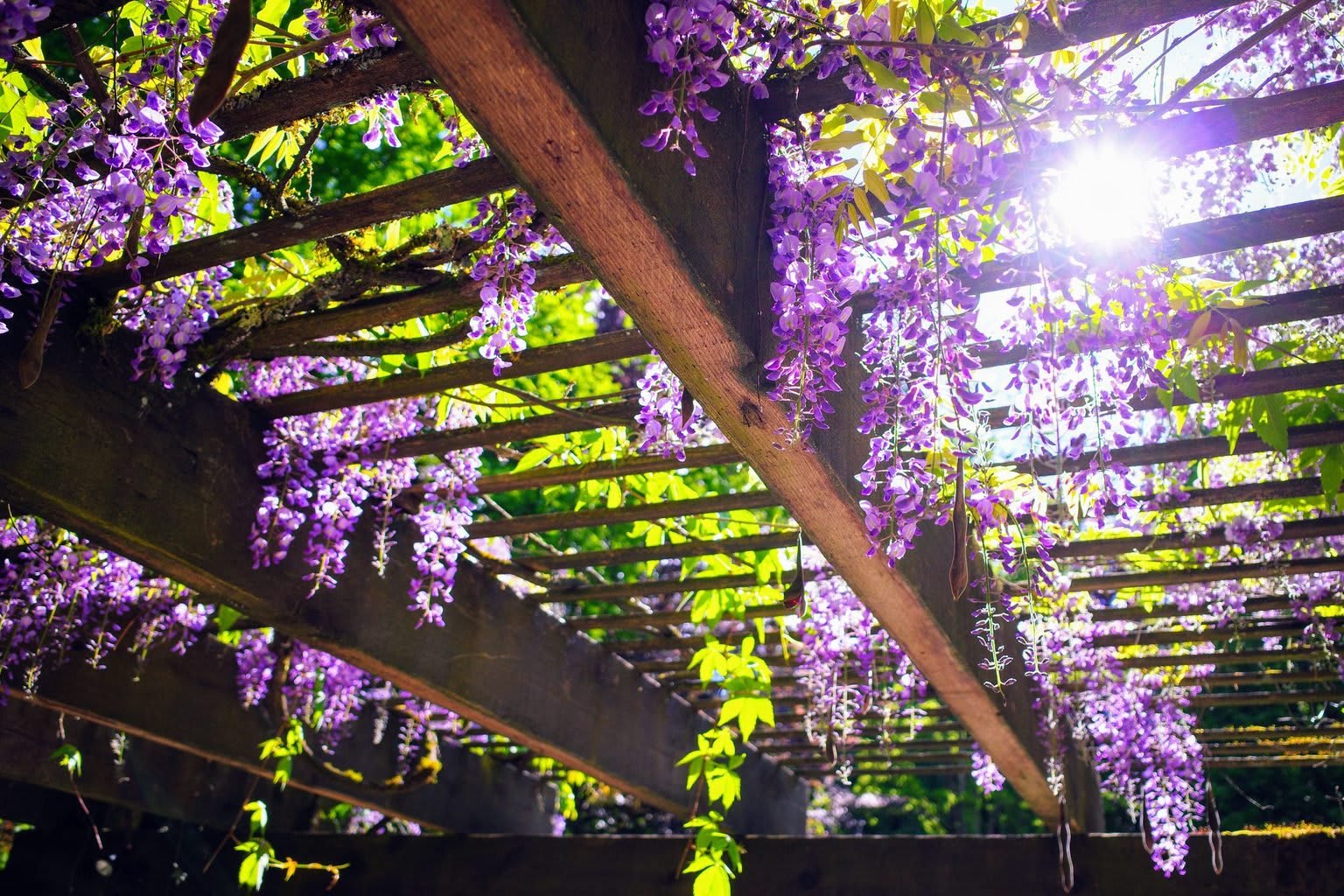 One great thing about creating your ideal outdoor space is that you can also make it functional in other aspects of your daily life. Suggestions include choosing to plant fruits and veggies so that you can grow your own food or giving yourself the opportunity to feel calmer with your color choices. In fact, for Spring 2022 we are predicted to see gardeners and homeowners designing garden spaces with one of Pantone's 2022 Colors of the year, purple.


If you're looking to incorporate this color into your blooms, some options include petunias, vincas, pansies, verbenas, salvias, and veronicas. In the world of gardening, we are predicted to see an emergence of gardeners bringing the tropics to suburban towns with a variety of flowers including Caladiums, which are known for their showy foliage, Rose of Sharon, a hardy hibiscus, Rose mallows, and Cannas, known for it's "jungle-like" leaves.  
Decor & Personal Touches
It's safe to say that in sprucing up your space this year, you will need to follow the trend of throw pillows galore in terms of cozy outdoor finds. This Spring, it will be all about
a minimalistic design with a comfortable spin, so whether it's piling up your outdoor couch with throw pillows or adding tufted benches to your space, you and your guests will be comfortable no matter what.

In line with the cozy trend, the color palettes you will be seeing taking over are natural colors and warm neutrals. If you're looking to spice up your front porch with a personal touch as well, we are seeing homeowners and renters adding accent chairs and loveseats with pillows for a warmer feel.
Bonus: Don't Forget Your Furry Friends
Have no fear, we have not forgotten your four-legged friends in the design of your outdoor paradise. In addition to some aesthetically pleasing fencing options to ensure your pets stay safe, here are some fun pet-friendly backyard decor trends to give them something special too!

As someone who truly loves a #staycation and wants the same for my clients and friends, I'm pleased to share these tips on converting your backyard into an oasis.  Ready to sell? Let's connect so that I can find you a home in your dream neighborhood with a dreamy outdoor space.